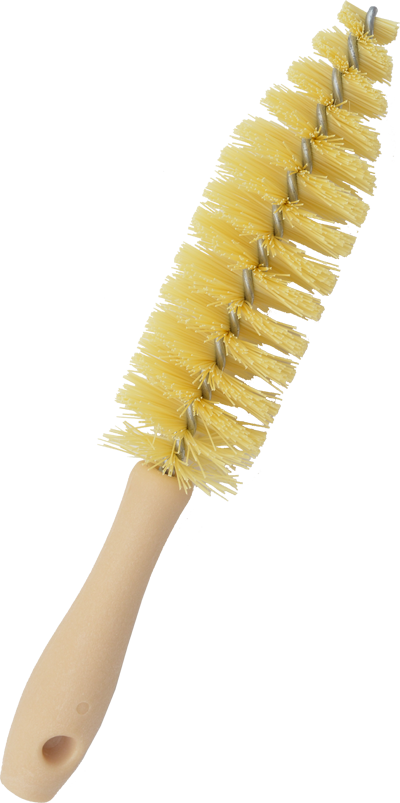 Spokes-Brakes-Hubs
Professional bike race team mechanics have always had an array of the best tools in the world for getting their work done properly. All too often the home mechanic has not had access to the same capabilities.
One of the most critical tasks is how to clean a bike quickly, safely and completely. The bike industry has come up with a number of devices that appear to work, but in reality, fall short of the goal.
The Bike Medicine SBH Brush simplifies bike cleanings by allowing you to reach restricted areas that other brushes can't even touch. The SBH Brush is a perfect addition to the Bike Medicine family of industrial strength products for cycling,
This is an easy to use, long lasting brush that has the ability to clean out brakes, forks, hubs, spokes, crank arms, saddles, frame features, pedal mechanisms and more.
It is a standard tool for pro team mechanics in daily cleaning procedures.
Made tough, built to be a quality, long lasting industrial grade tool.
Not affected by cleaning chemicals or lubrication products.
Bristles retained by a twisted wire.
6 inch long brush portion, 2 inches wide, with a tapered tip.
11 inches overall length.
Allows hard to reach parts of the bike to be scrubbed from multiple angles for the most complete cleaning.
Made in the USA.
Bike Medicine SBH Brush $9.00