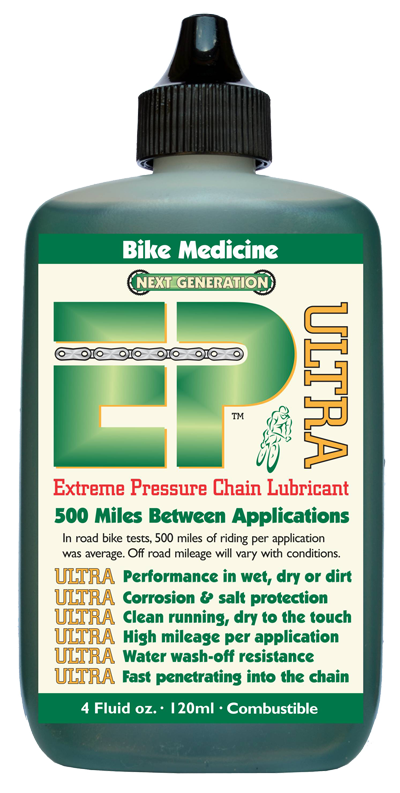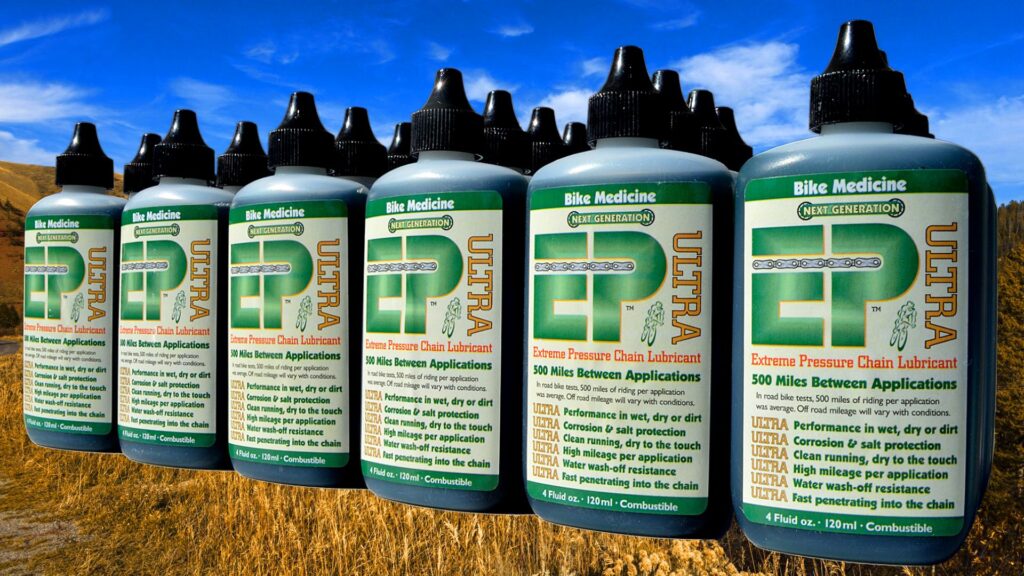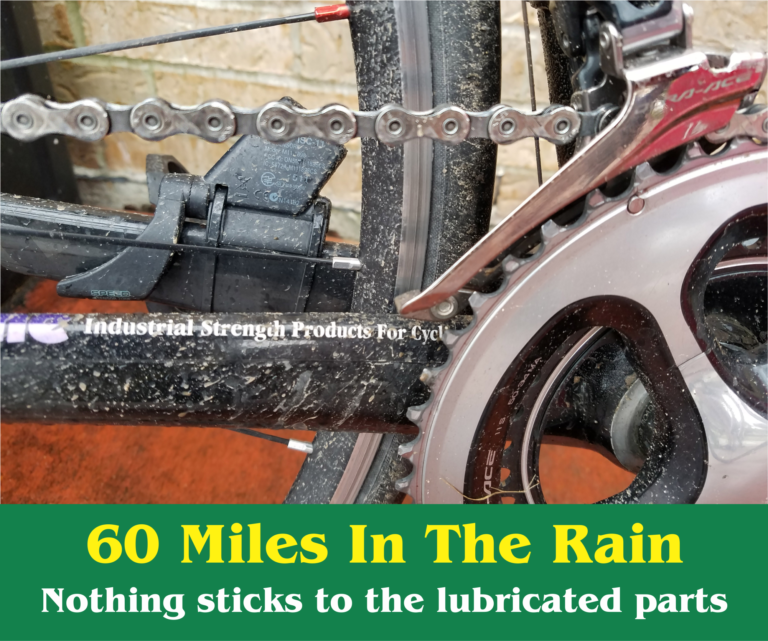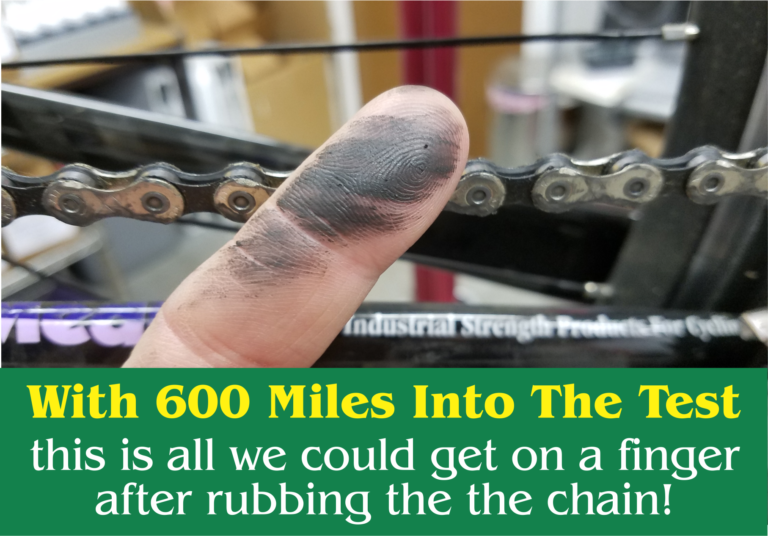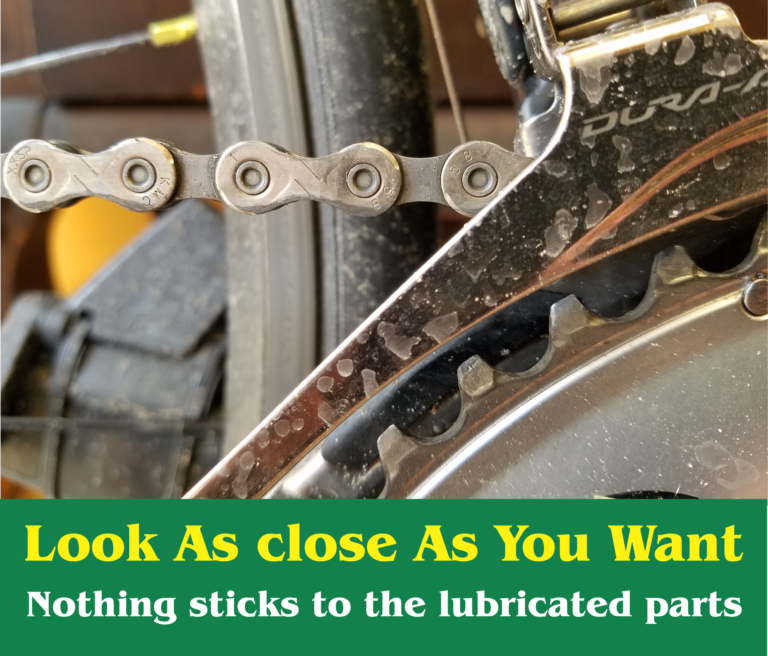 Bike Medicine EP ULTRA – The Next Generation Bike Chain Lubricant for the 21st century
Setting The New Standard!
EP ULTRA – The next generation, ultra high mileage, extreme pressure chain lubricant with maximum film strength! EP ULTRA represents a quantum leap in lubrication for bicycles. Based upon the highly proven idea that an extreme pressure additive, combined with a strong penetrating solvent is a superior combination for lubricating an open gear mechanism, EP ULTRA goes a few steps further. First, it works for a long period of time, in any condition that you will want to ride a bike. Second, it stays extremely clean, all the way through the life of the application. Gone are the days of the chainring tattoo on your leg, black greasy hands, or ruined upholstery from putting the bike into the car.
There is no wax, no oil, no PTFE, or anything else to attract dirt and create a filthy drivetrain. EP Ultra is the superior chain lube for road, gravel, mountain, BMX, or cross bikes.
With the rise of the e-Bike in popularity, riders have become concerned with increased chain and drivetrain wear. E-Bikes exert more torque than a conventional bike and can produce more wear pressure on the chain and gears.
The extreme pressure film strength capabilities of both Purple Extreme and EP Ultra will give you the lubrication confidence for any kind of bike, in any form of cycling.
Both lubricants have a history of success in heavy industries where the stress on equipment is many times greater than anything that a bicycle or even a motorcycle can produce. Purple Extreme and EP Ultra are lubrication confidence!
EP Ultra will start protecting and lubricating immediately after applying it.
For absolutely best mileage, performance and wear protection, allow EP Ultra to dry and bond overnight after application. That way the solvent can evaporate completely and you get the full benefit of an extreme pressure dry film lubricant.
Here are the features of EP Ultra
High mileage per application – most cyclists experience 500+ miles of road riding between applications of EP ULTRA. Offroad riders will enjoy a super clean drivetrain regardless of conditions.
Best value for your money! One bottle of EP ULTRA provides three or more times the mileage of most competing products.
Runs ultra clean – doesn't attract dirt! Nothing sticks to EP ULTRA lubed parts.
Designed to run chains in marine conditions and other extreme environments.
Will not wash off in rain, mud or snow.
Smooth running – reduces drivetrain noise, stops friction. That extends the life of your equipment.
All conditions lubrication security – protects from wear and chain binding up from +300° f. and down to -100° f.
Does not harden in cold conditions. Runs free in arctic environments.
Ultra high film strength – prevents metal to metal wear.
Stays in place – does not shed or fling off.
Powerful, fast working penetrating solvent to carry EP ULTRA quickly to all parts of the chain or any other mechanism.
Environmentally targeted solvent and extreme pressure additive. Very low toxicity.
Extremely low flammability. very high flash point (207F.). Safe to ship.
Breaks corrosion, works as a rapid penetrant on the workbench to help free stuck parts.
Prevents corrosion – stops rust from ruining your drivetrain.
Use 1/4 ounce per application for most road or mountain bikes.
EP ULTRA is extraordinary as a nipple lubricant for wheel building. No more oil leeching out after the wheels are finished.
The need for clean
With the increasing cost of bikes, it makes sense to keep them running correctly for longer. Plus, increasing numbers of riders keep their bikes inside of the house. Having a bike that stays very clean longer is simply better housekeeping. Nobody enjoys having greasy soiled hands from simply using their bike. There is no appeal to filth. Bike Medicine considers EP ULTRA to be an essential part of our cycling hygiene approach to products. Having a dirty, sticky drivetrain is just another type of pollution caused by inappropriate products being sold into the bike industry.
Bike drivetrains are an open gear mechanism. They are continually exposed to the environment. Why not use a lubricant that does not allow the filth to stick or build up?
Getting the science right.
Rigorously tested to withstand extreme conditions in dirty, acidic, salty and wet environments. During the test and evaluation period, Bike Medicine worked closely with a team of lubrication engineers to develop the ideal formula for a bike chain lubricant. We kept coming back to the original idea of eliminating anything that could foul, get dirty, or not contribute to pure lubrication performance.
After testing many combinations of solvent carriers and extreme pressure additives, we found what seemed to work correctly. But, we had to be sure. So, we made samples and reporting forms, sent the kits to about 1,500 cyclists that we trusted and waited for the results. And. we waited, and waited some more. We analyzed the reported results and found that most of the road riders seemed to get about 600 miles with a single application. The off-road crowd noticed that they could extend re-lubricating for a few more rides than ever before.
But, the standout piece of data was how remarkably clean the new formula kept the drivetrain. Even after a long ride in rain, the formula held up and prevented any road grit from adhering to the lubricated parts of the drivetrain.
Penetrates rapidly into the chain mechanism.
EP ULTRA has a very powerful penetrating solvent carrier. It will move through a chain and mechanism with startling speed. That way, it gets the lubrication right down into the center of the chain where it needs to protect from wear. Remember, the grease that a new chain comes packed in is not a good lubricant. It is to prevent corrosion during shipping and during shelf life. That grease has little to no film strength, or the ability to keep two surfaces separated under pressure and motion. Plus, it acts like a dirt magnet or glue for anything that lands on it.
Runs quiet, runs clean and is totally dry to the touch, once the active solvent evaporates.
Once the EP ULTRA solvent has completely penetrated the chain, some of it will keep on going and drip off. This is normal. Just take a rag or paper towel and blot up the excess. Then, run the chain through all of the gears to distribute the lubricant to all of the points that will make contact. If there are 2 metal parts touching, separate them with lubrication to stop wear. Once EP ULTRA has dried, it is hard to even feel a film on the chain or other parts. All that will be there is the extreme pressure additive and nothing else!
Strong anti-corrosive properties to protect, preserve and extend the life of all lubricated parts.
In rain testing, many of the testers observed that the parts of the drivetrain that were lubricated with EP ULTRA had no particles, sand or other material adhering.
Will not wash off in the rain or mud.
The testers that spent most of their rides doing singletrack, or other muddy events were surprised to see the mud just slide off the EP ULTRA.
Degreaser or most soaps will remove this lubricant.
EP ULTRA cleans up fast. Even with a large amount of miles on an application, it will remove in seconds. Bike Medicine's Golden Degreaser is the perfect companion for drivetrain cleanup. For example, using our SpeedBrush and Golden Degreaser, you can clean your cassette in about 6 seconds. Then, simply hose it all off and rinse thoroughly. Using EP ULTRA on your bike means it will clean up ultra fast and ultra easy.
EP ULTRA will change what you expect out of a bike lubricant forever! It is truly the next generation in performance, ease of use, equipment life and protection.
EP Ultra Lubricant
4 Ounce Bottle $15.99